Contact:
This email address is being protected from spambots. You need JavaScript enabled to view it.
Website:
dnb.com

---
A Welcome Message from Dun & Bradstreet:
Welcome to Dun & Bradstreet's virtual booth at NACM! Dun & Bradstreet is a proud sponsor of NACM and its Affiliates.

With business credit expertise nearly two centuries deep, Dun & Bradstreet's extensive history of business credit intelligence is what we're known for, but that's just the beginning! Browse our content hub below for resources and offers to help you better manage your customer portfolio in times of risk, streamline your credit-to-cash process, and clean your business data for better intelligence. Please contact us by filling out the form on the right side of the page if you'd like to activate some of these solutions within your organization.
---
Manage Your Customer Portfolio Risk in Uncertain Times:
The COVID-19 pandemic has spread across the globe, and there will continue to be crises that impact companies to which finance organizations need to respond. It's more important than ever to understand and monitor your customer portfolio to help you better manage your customer relationships and optimize your cash flow. Learn more below about best practices and solutions that can help you navigate risk.
---
Streamline Your Credit-to-Cash Process:
Now, more than ever, organizations need help managing the credit-to-cash process to protect short-term cash flow while balancing for long-term growth. World-class credit management is just the beginning. Optimizing your resources in times of uncertainty requires an integrated credit-to-cash framework. Dun & Bradstreet can help you increase your efficiency intelligently. Browse some of the resources below to learn more.
---
Optimize Your Cash with Better Business Intelligence:
Better business intelligence demands the right data. A foundation of clean, connected data is critical to enhancing business decisions within your credit management processes and beyond. Dun & Bradstreet can help you unlock a single source of truth across your existing data and systems. Learn more by clicking on the resources below.


Improving Business Performance with Dun & Bradstreet's Finance Solutions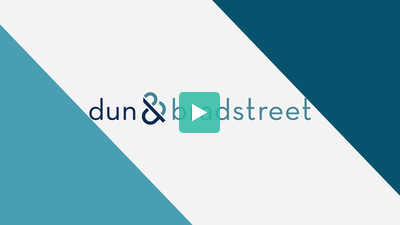 ---
YOUR DATA & ANALYTICS
SOLUTION ESSENTIALS SURVEY
Take our survey tell us about your company's data & analytics needs and how you are solving them. The first 150 U.S. resident respondents who complete a brief online survey will receive a complimentary wireless power bank.
---
Connect Live with Dun & Bradstreet
---
Congratulations to Isabelle Bobadilla, the fourth winner of the Dun & Bradstreet Grand Prize Raffle!
Many thanks to everyone for visiting us at the NACM 2020 Credit Congress and Expo. We look forward to seeing everyone in Kansas City!
Grand Prizes
(Click image to enlarge)